This page is under construction, sorry.
Back to → Rheumafort+
---
Arthritis is a term for a class of diseases that cause pain, swelling and stiffness in the joints. It can affect people of all ages, genders and ethnic backgrounds.
There are many different types of arthritis. Osteoarthritis is one type, which develops in joints with overuse. Another type is rheumatoid arthritis, an autoimmune disease in which your immune system attacks your joints.
It turns out that several joint diseases are less or more assoociated to diet. For example overweight or obesity has been found in more then half of osteoarthritis subjects, and diabetes is present in high percentage. Gout is a form of inflammatory arthritis caused by deposition of urate acid crystals, thus is closely related to diet. Osteoporosis in many cases is related to the diet.
8 Foods that Help to Maintain Healthy Joint
1. Oily fish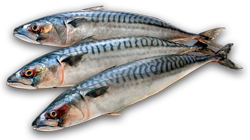 Fatty fish varieties such as salmon, mackerel, sardines and trout are high in omega-3 fatty acids, which have been shown to have potent anti-inflammatory effects. Many observations have shown that omega-3 polyunsaturated fatty acids have a significant anti-inflammatory effect. In one small study of 33 people who were fed either fatty fish, lean fish, or lean meat four times a week with their food. After eight weeks, a reduced level of substances related to the inflammatory process was found in the group receiving the fatty fish in the diet(1).
An analysis of 17 studies found that regular taking omega-3 fatty acid supplements reduced the intensity of joint pain, morning stiffness, painful joints, and pain medications in patients with rheumatoid arthritis(2).
A similar in vitro study showed that omega-3 fatty acids decreased the expression of certain proteins (metalloproteinases and cytokines) associated with osteoarthritis(3).
Fish oil is also a good source of vitamin D, which can help prevent a deficiency. Multiple studies have shown that RA may be associated with low vitamin D levels, which may contribute to symptoms(4,5).
The American Heart Association recommends eating meals with oily fish at least twice a week to take advantage of their anti-inflammatory properties(6).
Those who prefer not to eat fish can take supplements that contain omega-3 instead, such as fish oil, krill oil, or flaxseed oil. Other sources of omega-3 include chia seeds, flaxseed oil, and walnuts. These foods can also help to fight inflammation.
2. Garlic
Whole garlic is packed with numerous health benefits. Several laboratory studies have shown that garlic contains ingredients that may reduce the risk of cancer and heart disease(7).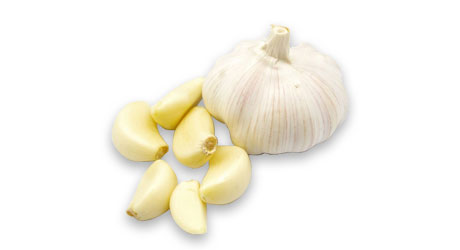 At the same time, it has been shown that garlic has properties that may be helpful in joint diseases. Some studies have found that garlic can improve the function of certain cells in the immune system which helps to boost the immune system (8).
In one study, scientists analyzed the diets of 1,082 twins. It found that those who consumed more garlic had a lower risk of hip osteoarthritis, possibly due to the properties of garlic (9).
In another in vitro study has been found that a certain ingredients in garlic may lower inflammatory markers associated with arthritis (10). Adding garlic to your diet can benefit both joint symptoms and overall health.
---
Ginger family: ginger, turmeric, galangal
Galangal, ginger and turmeric are plants whose rhizomes are popular in Asian cuisine. Galangal has a citrus and pine flavor. Unlike ginger, it does not provide heating effect. Ginger is the most aromatic of the three. It also has the greatest heating effect, but is not irritating. Turmeric (curcuma) has the least intense, slightly bitter taste. In the kitchen, it is often used to colour food. All three are used in traditional herbal medicine.
---
3. Ginger & Galangal
In addition to the taste properties used in drinks, foods and sweets, ginger can also relieve symptoms of joint disease.
In one study performed in 2001, the effects of ginger extract were assessed in 261 people with osteoarthritis of the knee. After 6 weeks, 63% of study participants reported an improvement in knee pain(11).
In an in vitro study, ginger and its ingredients were found to block the production of pro-inflammatory substances(12). Another study in rats found that the administration of ginger extract lowered the level of specific inflammatory markers associated with arthritis(13). Consuming ginger fresh, powdered, or dried can be beneficial for healthy joints.
4. Turmeric
Turmeric (Latin Curcuma longa) belongs to the ginger family. It is very popular in Far Eastern cuisine. Turmeric has been used in traditional Far Eastern medicine for centuries. It is an essential element